Welcome to Old World Art Glass
The glass studio was founded in 1974.  It has been owned and operated since 1995 by local proprietor, Scott Krueger.  Scott's artistic design services draws customers from all over the United States.  The charming studio locale is a haven for the local hobbyists and a destination for unique gift seekers all over the Fox Valley.
Scott was born and raised in Fond du Lac, WI.  The son of two entrepreneurs, he was inspired from a young age to own and operate his own business not only to support his family, but also the local community.
After years working in the automotive industry, he fulfilled his life long dream of purchasing his own business.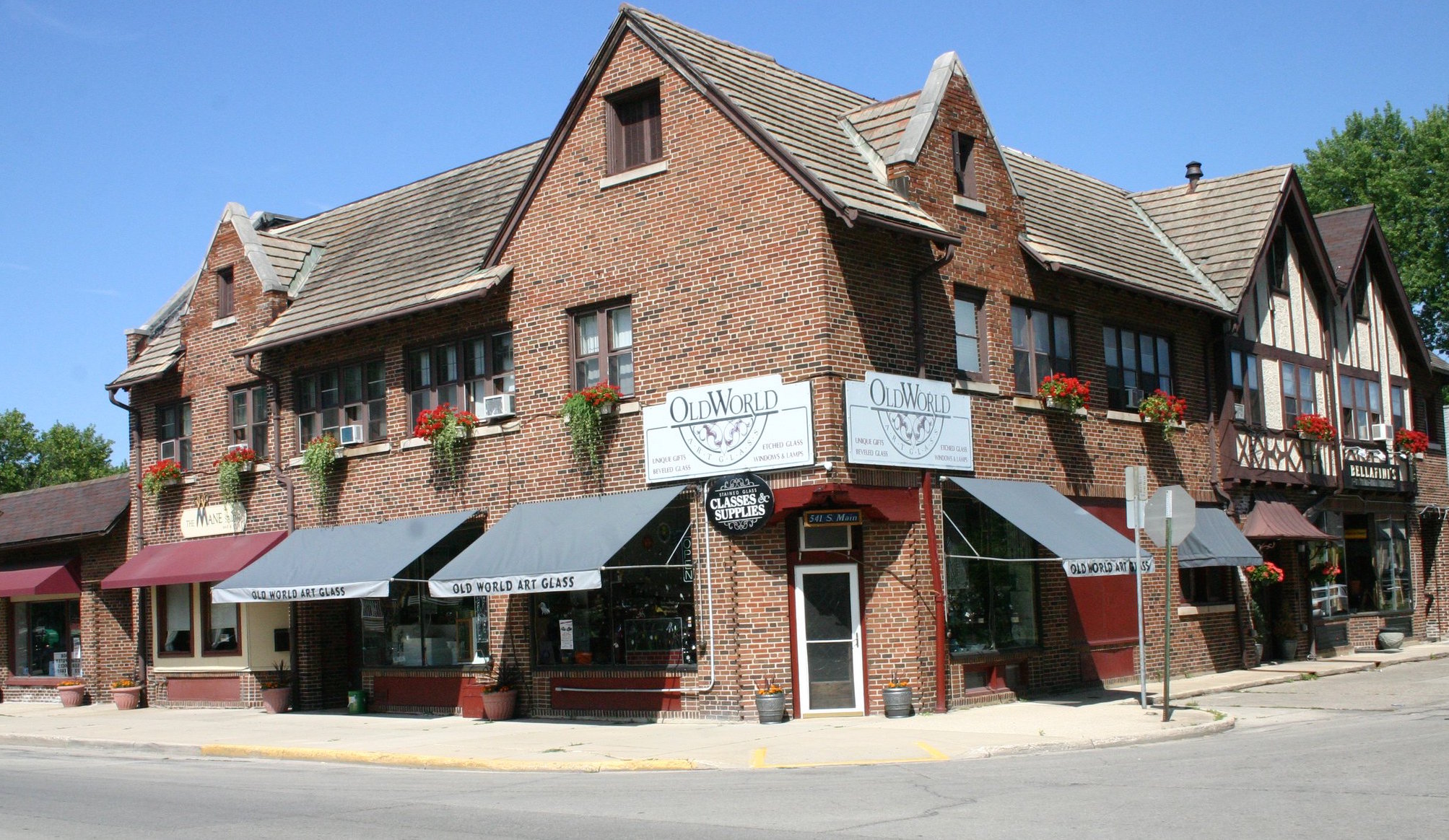 Keep Up with all the Studio News
Lots of news; both good and bad. We are going back to our regular hours of Mon – Fri. 8 to 6.  I hope this makes it easier for anyone that couldn't make the 9-5 hours. We have been very fortunate to have more work than we can handle at this time and I need the extra hours to get some of these projects completed.
We will begin Saturday hours in November. Saturday hours will be from 9 – noon starting November 7th.  This should make it a bit easier for everyone to get supplies for their Christmas projects.
I am sorry, but we will not be offering any "Easy Christmas Project" classes this year. I hope to restart our regular beginners classes in January if things are safer (fingers crossed).
It has been a challenge to keep our inventory up during the last 6 months. Many of the warehouses have very limited stock and limited hours in which to pick up what they do have. I have been buying whatever they have as soon as I hear they get shipments from the manufactures.
All the glass made by
Oceanside Glass (the former Spectrum)
can be used for stained glass as well as fusing, but the draw back to that is that fusible glass is 25% higher in cost compared to regular stained glass. Even though Wissmach and Kokomo still make non-fusible glass they have raised their prices to match Oceansides high fusible prices.
NEW: I have been promised 2 new RackPacks this week when I go to Chicago.  This is the first I've gotten since this past Spring!
CLASSES: All classes are on hold until such a time when it is safe for us to get together.
.
FOR THE SAFETY OF OUR CUSTOMERS AND EMPLOYEES, WE REQUIRE MASKS BE WORN WHEN IN THE SHOP
Stay safe,
SCOTT
Curb Side Pick Up & Private Shopping Appointments Now Available!
I have been receiving many calls asking for the ability to stop in and pick up supplies.  With the Governor's new guidelines, I can be open conditionally for "curb side" pick up. I realize curb side pick up does not work for buying glass, so I am going to start scheduling private appointments as well.
1.)  If you are just looking to purchase supplies, I will pull those items and package them up for you. I can total up your bill and have it prepared for you in advanced. You will still need an assigned pick up time in advance.  I would prefer cash or check so we can minimize the interaction of a credit card, but if necessary we will still accept credit cards.
2.)  If you need to look at glass, you will be required to wear a mask while in the store. NO EXCEPTIONS! If you don't have a mask, you will not shop.  Please always practice social distancing while in the studio as well.
During this time, I will not have the showroom door unlocked to keep street traffic out.  Please call the studio at 920-923-3157 when you arrive for pick up or to schedule your shopping appointment. I don't anticipate an issue getting everyone time to get their glass and/or supplies.  I will schedule the appointments far enough apart so as to leave time to wipe down surfaces to keep the shop safe for all.
Thank you in advance for your flexibility and support!